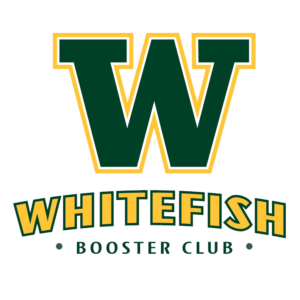 THE PURPOSE OF THE WHITEFISH BULLDOG BOOSTER CLUB IS TO SUPPORT WHITEFISH HIGH SCHOOL STUDENTS PARTICIPATING IN EXTRACURRICULAR ACTIVITIES. THE BOOSTER CLUB IS A NON PROFIT 501 (C)3 ORGANIZATION.
Whitefish High School is in huge need of expansion and our athletic facilities desperately need an upgrade. Follow their page for more updates on the bond!
FALL BOOSTER KICKOFF
IT'S TIME TO KICK OFF THE FALL SPORTS SEASON!!!
The Fall 2023 Whitefish Sports Booster Kick-Off will be held at the Memorial Football Field on Monday, August 28th at 6:30 p.m.
Come out and join us for dinner and the opportunity to meet all Whitefish High School Fall Participants and their families. This is always a great community event.
The Booster Club will provide pulled pork from our good friends at Piggyback BBQ as the main dish. We are asking the teams to please bring the following:
Football – Salads Girls Soccer – Salads
Cheerleading – Water Boys Soccer – Desserts
Cross Country– Chips Volleyball – Desserts
Golf – Chips
Please help us be environmentally responsible by bringing your own refillable water bottles to the event if possible.
Please inform your athletes of the time and place and that they are responsible for bringing items to the Kickoff.
Whitefish High School Activity Passes and Booster Club Membership will be available for purchase via credit card, cash or check!
By joining, you become a vital part of the continued success of our students, both on and off the field, court or stage. Through membership and other events, the Whitefish Bulldog Booster Club raises over $50,000 annually that directly supports Whitefish High School activities and programs. In 2019, we also began giving annual scholarships to WHS students.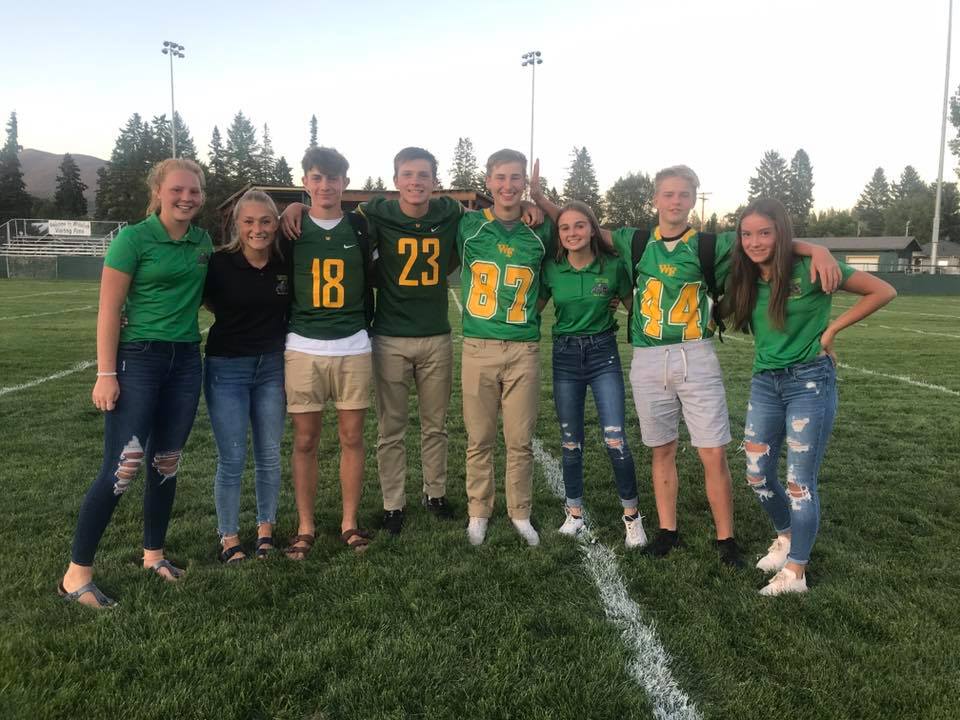 Dollars Raised Each Year for WHS
TRACK & FIELD – hurdles, starting blocks, automated timing system,
high jump mats
SPEECH & DEBATE – debate briefs, travel
VOLLEYBALL – hitting machine, banners
FOOTBALL – blocking sled, wristbands, concussion helmets
PEP BAND – t-shirts
WRESTLING – uniforms, bags, headgear
SOCCER – sideline camera platform system
CROSS COUNTRY –  competetive timing chip
WHS GYM – team chairs, racks, bulldog, scoring table, banners,
cameras for streaming games
CHEER – uniforms, t-shirts
GOLF – outerwear for girls and boys teams
SWIMMING – warm-up sweats, swim caps
ORCHESTRA – instruments, travel expenses
CHOIR – robes for performances
SOFTBALL – helmets, uniforms, travel expenses
GIRLS BASKETBALL – travel suits, huddle assist
BOYS BASKETBALL – travel shirts, huddle assist
TENNIS –  uniforms, warm-ups
BAND – instruments, sheet music folders
STADIUM  – sound system
JOIN
Become a member of the Whitefish Bulldog Booster Club each year. There are also openings on our board if you are interested in helping with the annual events.
Donate
Your donations go toward supporting Whitefish High School activities and athletics. See the  list above showing some of the ways we help support WHS.